Welcome To The Little Giant Federal Credit Union Website
---

The Little Giant Federal Credit Union is a non-profit financial organization owned and operated by the members for the benefit of all who belong. As a member of Little Giant Federal Credit Union you become part of the membership which elects the Board of Directors at the annual meeting. The minute you become a credit union member, you become an owner.
This is your credit union and the more you participate the more you share in its benefits.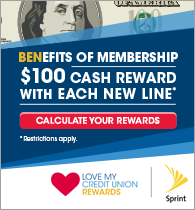 Quickly and easily access our range of products using the following links:
Share / Savings Accounts
Loans
Other Services
Access your account information online:
Little Giant Internet Teller
Website for Visa Credit Card Information
---
Locate Non-Surcharging ATMs:
Order Checks: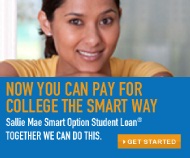 SPRING 2018 Newsletter
View the latest version for the focus points newsletter online. Click the logo below:

NEWS

We will never ask for passwords, login names, social security numbers or other personal information through email. Should you receive any emails asking for this information contact the credit union immediately.
(Check our Newsletter for any current loan specials being offered)
---
IMPORTANT CREDIT UNION INFORMATION:

PLEASE TAKE NOTE OF THE FOLLOWING INFORMATION WHEN CONDUCTING TRANSACTIONS WITH THE CREDIT UNION. ADHERING TO THESE GUIDELINES WILL HELP US PROVIDE YOU WITH EXCELLENT SERVICE, QUICKLY AND EFFICIENTLY. THANK YOU FOR YOUR COOPERATION!
---
PAYDAY LOANS ONLINE SAME DAY DEPOSIT
ARE PROVIDED TO OUR CLIENTS THROUGH THE PARTNERSHIP WITH 1FIRSTCASHADVANCE FINANCIAL HELP LLC. ALL PAYDAY LOAN RELATED INFORMATION CAN BE FOUND DIRECTLY ON 1FIRSTCASHADVANCE WEBSITE OR BY ADDRESSING THE SERVICE REPRESENTATIVES.
IF ANY FURTHER QUESTIONS ARISE, PERSONALLY CONTACT THE SERVICE OR OUR OFFICE.
KEEPING THIS INFORMATION CURRENT IS VERY IMPORTANT SHOULD WE NEED TO CONTACT YOU FOR ANY REASON. THIS IS ESPECIALLY IMPORTANT FOR DEBIT AND CREDIT CARD HOLDERS SHOULD THERE BE AN ISSUE THAT VISA THINKS THERE MAY A FRAUD ISSUE AND BLOCK YOUR CARD. WE NEED TO HAVE GOOD PHONE NUMBERS TO GET THIS RESOLVED AS QUICKLY AS POSSIBLE.
---
*Note: if you are locked out of Internet Teller you must call our office to be reset.